Introduction To ... Mixing Glass Tattoo® Gue and Creating a Palette of Colors​
This blog was created to help you understand how the Glass Tattoo® System works. I have conducted several live demonstrations of the Glass Tattoo® System and every time people are truly amazed by what they see. They find it difficult to believe how easy it really is to make detailed and colorful designs in a matter of minutes.
As with any process there are a few steps that have to be taken at the beginning to set everything up. For the Glass Tattoo® System the first step is to create a pallet of your favorite colors then place them into the applicator squeeze bottles. The wonderful thing is once you have placed the colors into the squeeze bottles it can be safely stored for several months ready for use at any time you like.
Click the image below to watch this 9 Minute Video
This step-by-step video will show you how to mix up a batch of the Glass Tattoo® Gue then add glass powders to create a variety of colors. Then you will learn a very simple way to fill your squeeze bottles with the color.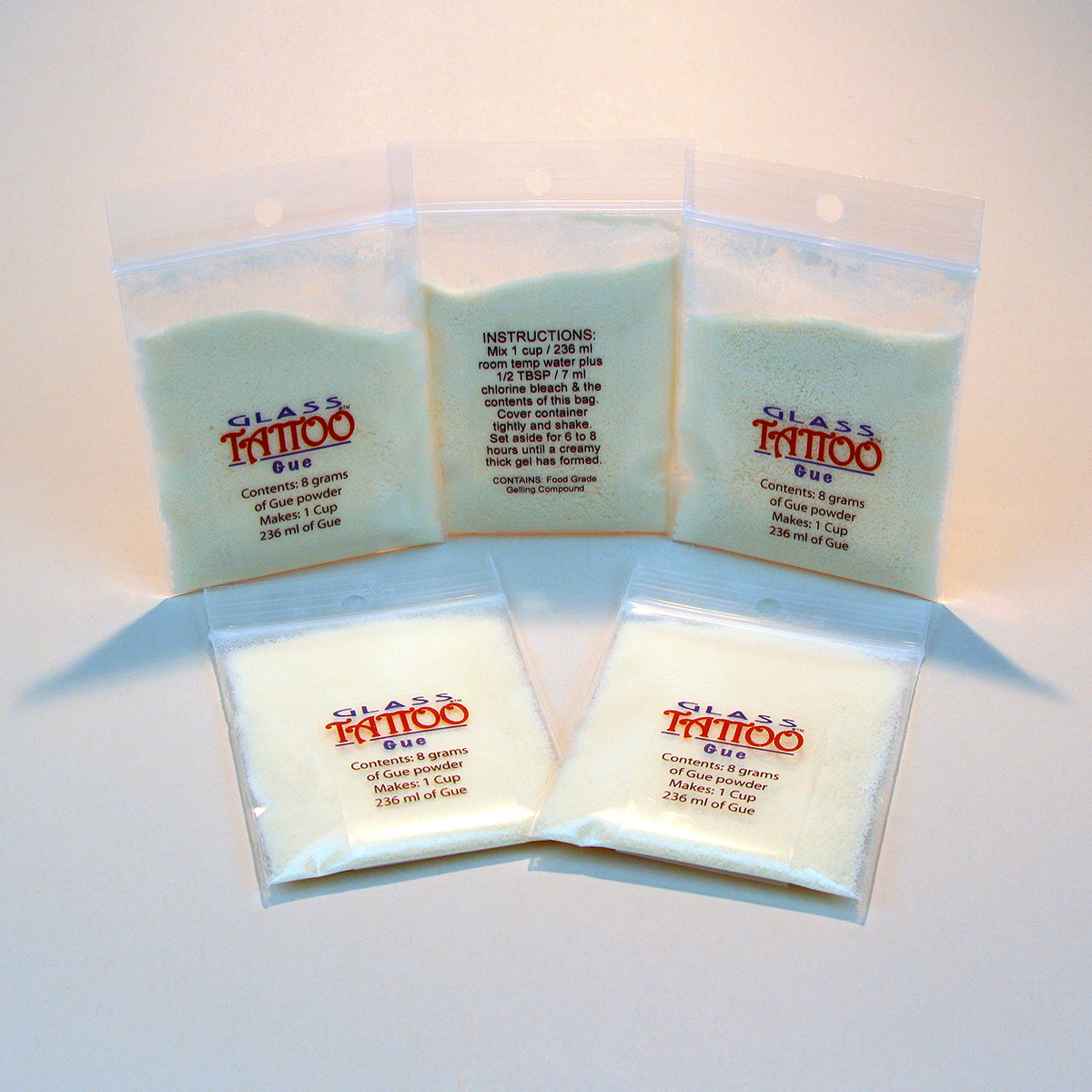 Save 25% Until 3/31/19
Stock up on the secret sauce behind the Glass Tattoo System
Regular $11.95 - ONLY $8.96 until 3/31/19
This kit includes: 3 squeeze bottles, the spreader knife, Glass Tattoo Gue, 2 lifter tabs, the Spiral Turtle stencil plus 2 other stencils
Regular $64.95 - ONLY $49.95 until 3/31/19